Club 77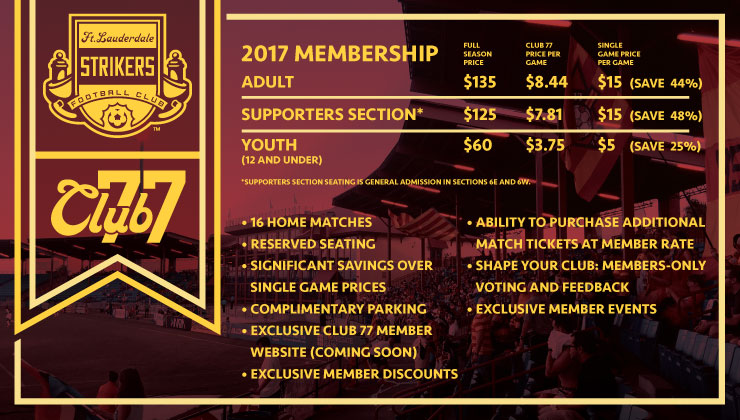 Club 77 Membership is the new way to experience your Fort Lauderdale Strikers! 2017 Membership is an outstanding value and includes all 16 Strikers home matches at Central Broward Stadium and great benefits for under $9/game!

Click a section on the seating chart below to view individual seats. Sections 6E and 6W are designated home supporters sections, and Section 11E is the desigated away supporters section for opposing teams' organized supporters groups. Seating in these sections is general admission (no assigned seats) and fans can expect large banners, flags, smoke, standing and singing in these areas.
*Some seats above row F may experience minimally obstucted views from roof supports.

Fill out the form below to lock in your 2017 Membership today with a deposit of just $50/membership ($25 deposit per youth membership)! A Strikers representative will contact you to finalize your seat selection.