Careers / Internships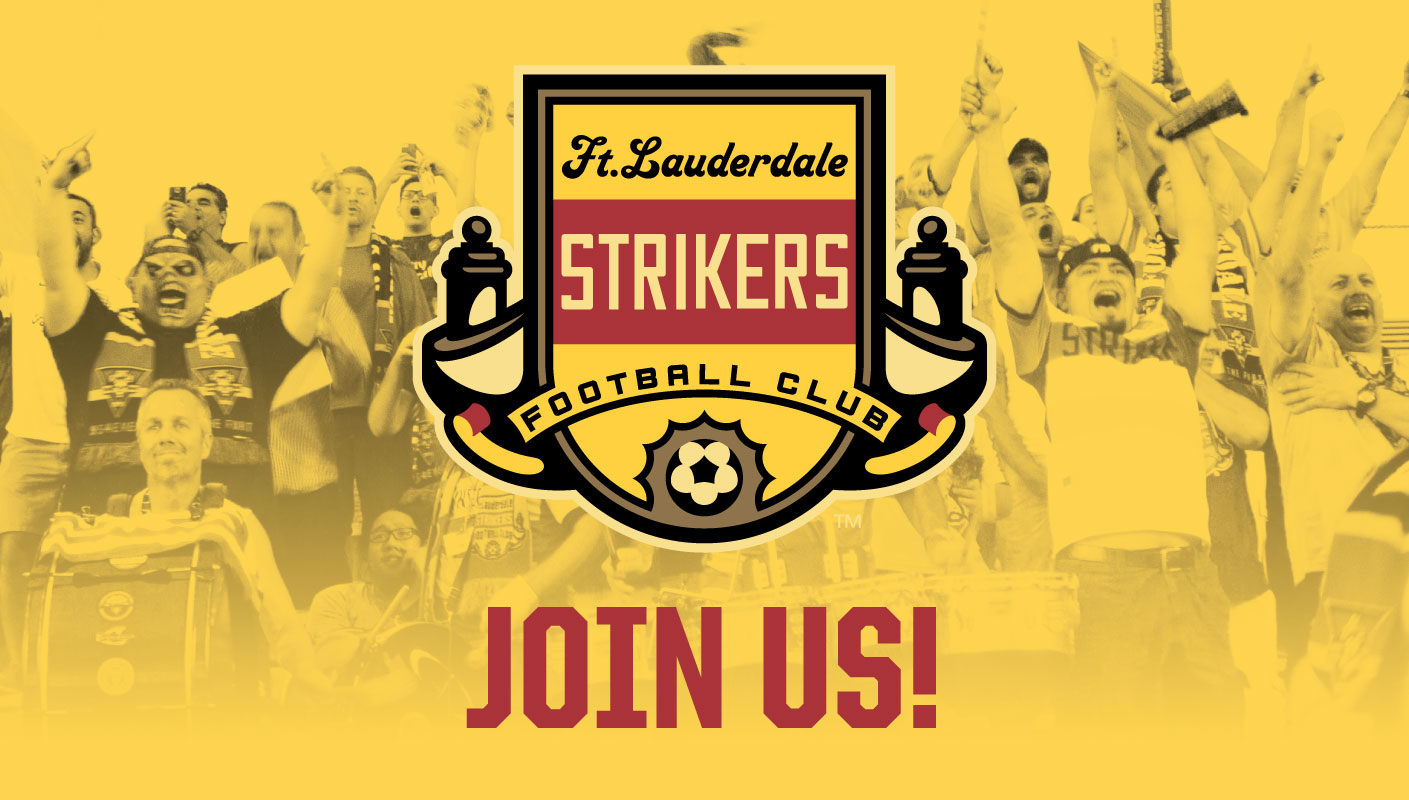 The Fort Lauderdale Strikers are looking for talented people to join our team. Strikers are currently accepting applications for multiple positions. Please click the link below.
View available jobs and internships here
Job Title: Ticket Sales Executives
Employment Status: Full Time & Part Time Positions, Non-Exempt
Direct Report: Director of Ticket Sales
The Fort Lauderdale Strikers, South Florida's favorite professional soccer team, are currently seeking self-motivated, tenacious and professionally persistent individuals to build a winning team of Ticket Sales Executives. Help us sell out our new stadium at Central Broward Regional Park and share in the success of building a winning franchise! The core focus of the ticket sales team will be to produce profitable revenue on all of the club's ticket packages, (i.e. season tickets, single game tickets, group tickets, title night sponsorships and more).
Responsibilities include but are not limited to:
Create and develop new business by regularly pitching current new prospective clients through cold calling, email campaigns, external appointments and networking events.
Research, prospect, and present to potential group sales clients.
Meet a minimum quota of 100 or more outgoing phone calls per day to sell tickets to individual purchasers and/or set meetings with potential group sales clients.
Meet a minimum quota of 100 fans per home game (can be made up of single ticket, group ticket and title night sponsorships ticket sales) to start, ramping up to 3,000+ fans per game in
Accurately maintain and report a personal contact database, call log, pipeline and present sales report to the Director of Ticket Sales on a daily, weekly and monthly basis.
Perform in person and online sales presentations.
Develop and present written proposals and agreements to group sales clients.
Ask for the business and close the sale.
Help create memorable experiences for all guests which will result in renewal sales for years to come.
Attend local business networking and community events which include but are not limited to chamber of commerce meetings, business breakfasts, lunches, and dinners, as well as community based charitable and community activations.
Game day responsibilities include but are not limited to fielding sales inquiries in the office on game day mornings, staffing the team's sales tent in the Family Fun Zone, visiting and entertaining current and future group sales prospects.
Renew and service all group, season ticket and single game ticket clients.
Collaborate with other Strikers departments at weekly team meetings and on an as needed basis.
Ideal Candidates
Bachelor's degree in business, marketing or communications or other related field is preferred but not required.
Experience in a consultative sales role that required prospecting, cold calling, professional networking, customer cultivation and customer service is preferred.
Perform quality work within deadlines without direct supervision.
Reliable transportation and a legal driver's license as local travel will be required.
Proficient to advanced computer skills in Microsoft Office including Word, Excel, Outlook and PowerPoint.
General knowledge of office skills, use of office equipment (copier, laser printers, telephones, computers).
Excellent written and verbal communication skills.
Consistent, punctual and regular attendance.
Professional image and demeanor.
Strong ability to work well with co-workers and supervisors in a team environment.
Available to work during Strikers home games and other special events as needed, which may include weekends, holidays and evenings.
Positive attitude, proactive, problem solver with energetic personality.
Strong communication skills in person, on the computer, and on the phone.
Desire to learn and continue to develop him/herself.
Willing to go the extra mile to deliver above expectations and help teammates achieve their goals.
Desire to be an integral part of a rapidly growing organization.
Bilingual (English +) preferred but not mandatory.
Prior experience in inside and/or outside sales, telemarketing, appointment scheduling, cold-calling and closing sales preferred.
Compensation:
$10 per hour (not to exceed 40 hours per week) and 10% commission on all ticket sales.
Interested and qualified candidates can submit a resume and any support materials via email to: Careers@strikers.com. Subject Line: Ticket Sales Executive Applicant
----------------------------------------------------------------------------------------------------------------------------------------------------------------------------------------------------------------------------------------------------------------------------------------------
Responsibilities include but not limited to