Ownership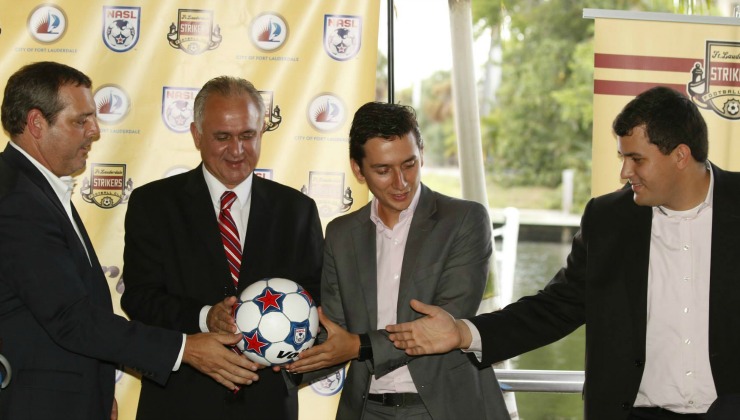 From left to r ight: NASL Commissioner Bill Peterson, Prinicipal Owner Paul Cesso, Managing Partner Ricardo Geromel, and Chairman of the Board Rafael Bertani
Have a question for the owners?
Send an email to ownership@strikers.com. Not only will your email be read and your points considered, each month we will send a prize to the person who sent the best email.
On September 19th, 2014, Traffic Sports announced that a group of three Brazilian investors - Paulo Cesso, Ricardo Geromel, and Rafael Bertani - has purchased the team.
The three Brazilians hold almost equal stakes in the club, but because of NASL requisites, Paulo Cesso is the majority owner. Cesso is an entrepreneur and investor in the field of education; he manages a portfolio of schools and universities in Brazil and invests in several companies.
Rafael Bertani and Ricardo Geromel are the other two owners. Bertani was responsible for implementing Multi Holding Group, Brazil's largest education group, in China, and the company was eventually sold to Pearson for $719.6 million. He invests in several startups in Brazil and heads Startup Grind Sao Paulo.
Geromel is fluent in five languages and has worked on five continents in the fields of agricultural commodities trading, integrated logistics, soccer, and plastics. He has also been writing for Forbes since 2011. Geromel graduated in Business Management from Fairleigh Dickinson University, New Jersey, with a soccer scholarship. He also holds a Masters in Management from ESCP Europe, Paris.
Click here to read the full story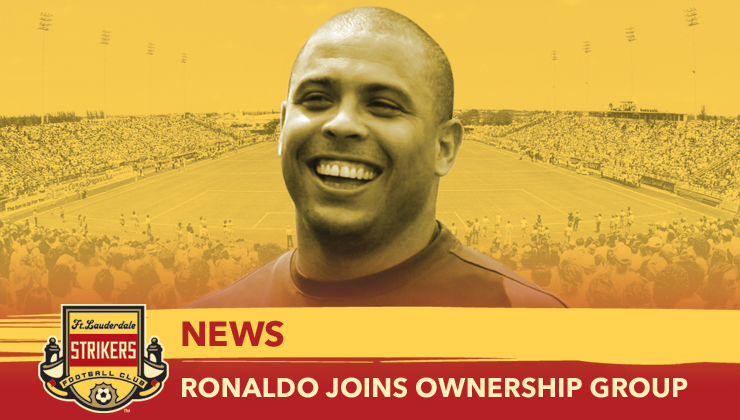 On December 11, 2014, the Strikers announced that Brazil icon Ronaldo had joined the Strikers ownership.