Radio
Strikers Radio Network

The Strikers are proud to broadcast two of our very own radio shows! Tune in to either one of our radio programs to hear directly from our players and coaches, get the latest NASL news, and find out what is going on with other teams in the league, directly from the people that know it best.
If you miss any of our live broadcasts you can always come back to this page and replay any show, at any time.
---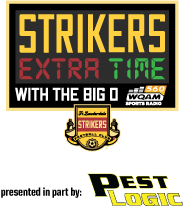 Strikers Extra Time airs live from the Strikers Stadium from 5:00 – 6:00 P.M. on match days on Sports Radio WQAM in the Miami-Fort Lauderdale market. Strikers Extra Time is hosted by Orlando Alzaguary, who is also known as "The Big O" and can be heard on WQAM from 10:00 AM – 2:00PM Monday-Friday. The Big O is also the Strikers in stadium announcer.
---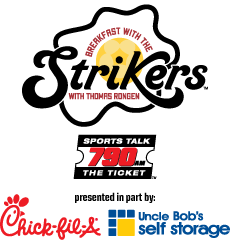 Breakfast with the Strikers airs every Saturday morning during the season from 8:00 – 9:00 AM on 790 The Ticket in the Miami-Fort Lauderdale market. Breakfast with the Strikers is hosted by Thomas Rongen.
---
For advertising and sponsorship information, please click here.